Airborne Pride
The big night arrived. And I am proud to say that my Airborne Pride exhibit went off without a hitch. Big thanks to Riley, Eric and Blake for helping me transport the frames and posters to the Crane Center and being such great people. The layout for my part of the show was pretty straight forward and I was very happy to see people move through the space and pick up tidbits of information about airmail. It was exactly what I was hoping for: seeing people actually read information.
All in all I think the best thing about Offset was the fact that we are now officially finished with college! What a concept! Of course you all have one more day to come and see the work in person tomorrow (3-7pm), but in the mean time I will be switching into graduation mode.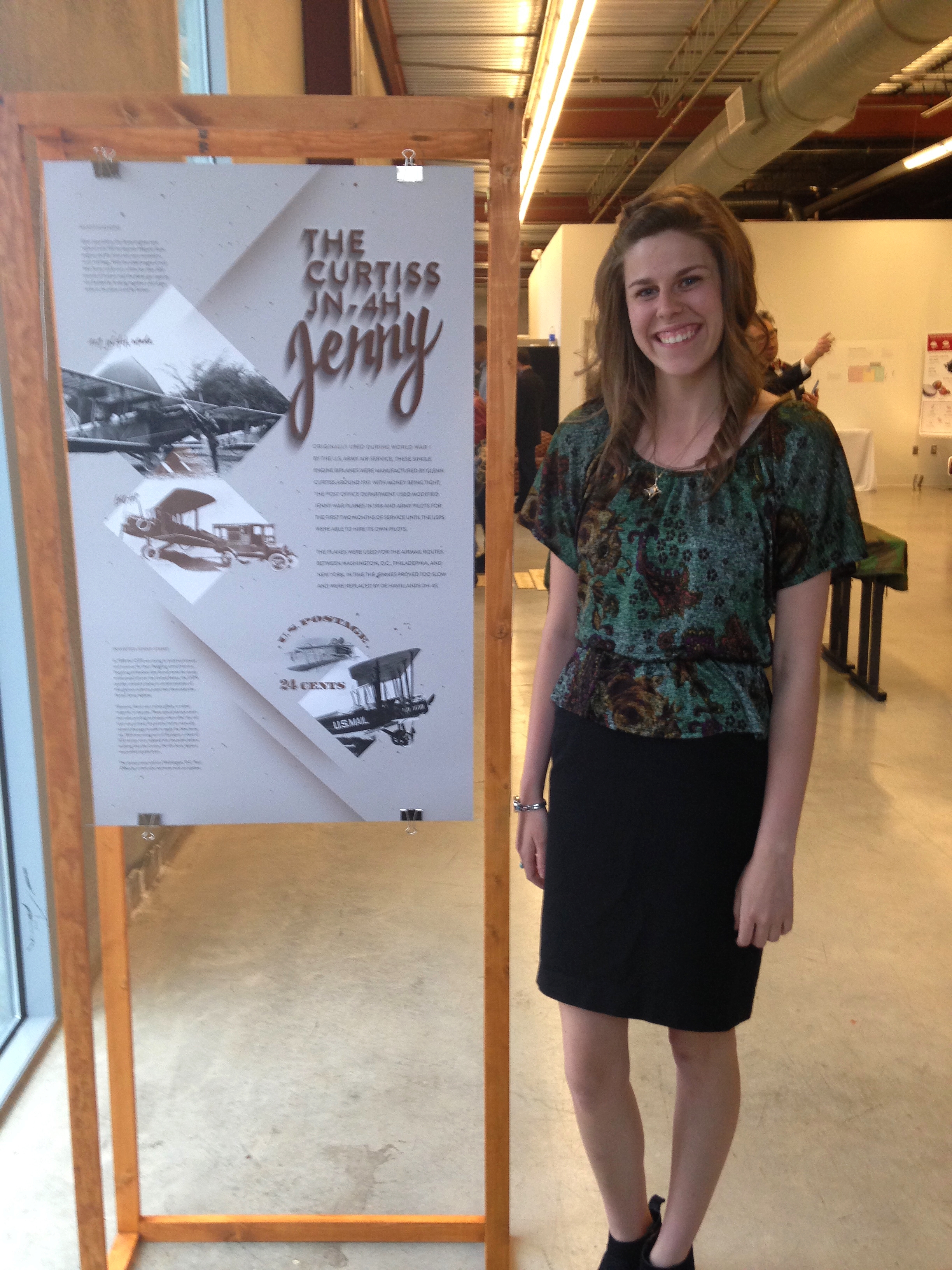 So what is the next step? Well, I plan on putting my posters up on here for everyone who wants to take another look and learn some interesting details about the first regularly scheduled airmail service in the world (yep that was us). But as a little send off, here is a music video to enjoy. Although the CCAD Senior Ad/Graph class is an eclectic group of designers I have a pretty good feeling that this song basically sums up what we are feeling.